Free Runner is episode 8 of Series 7.
Synopsis
Dan Morgan infiltrates a Guardian Angels style parkour group of vigilantes who are suspected of committing untraceable crimes. Dan is drawn to the world of the Guardian Runners, but when he's faced with the reality of who his heroes really are, Dan is forced to choose.
Stella Knight arrives to conduct a M.I.9 annual assessment at Saint Hearts to see how the M.I.9 team behaves "above ground".
Trivia
Gallery
Videos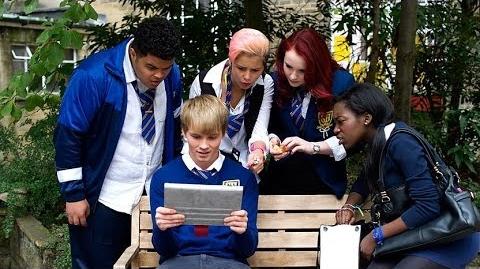 Ad blocker interference detected!
Wikia is a free-to-use site that makes money from advertising. We have a modified experience for viewers using ad blockers

Wikia is not accessible if you've made further modifications. Remove the custom ad blocker rule(s) and the page will load as expected.