Green Finger is episode 12 of Series 2.
Synopsis
When crazed plants attack anti-green targets, Blane goes solo, but it's unclear whether his boy power is enough to weed out this enemy.
Trivia
References to the spy genre.
First appearance of Charlie Darwin.
First time Blane was on a solo mission.
Gallery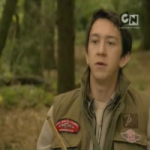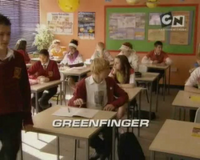 Videos
Ad blocker interference detected!
Wikia is a free-to-use site that makes money from advertising. We have a modified experience for viewers using ad blockers

Wikia is not accessible if you've made further modifications. Remove the custom ad blocker rule(s) and the page will load as expected.